WhatsNew:
Energy Home Auditing
July 16, 2010

Patrick Custom Homes is now certified to Audit your home's energy use.
CurrentNews:
Thinking of Going Green?
July 16, 2010

Going Green is becoming a worldwide trend at an extremely fast pace.
RecentEvents:
Obama Extends Home Buyers Credit
July 16, 2010

President Barack Obama extends home buyers credit to April 30 , 2010.
Reserve of St.Charles in St. Charles, Illinois
A Neighborhood To Call Home.
The Reserve of St. Charles encompasses approximately 135 acres. The property is annexed to the Village of St. Charles and zoned for a total of 133 luxury single family homes. The site is further enhanced by impressive conservation areas, beautiful prairie grasses, walking trails and a children's playground. The unique aspect of The Reserve of St. Charles community is the excellent location within a prestigious area coupled with very limited competition.
The Reserve of St. Charles consists of a total of 133 single family homes. The community is divided into two phases. The first Phase consists of forty five (45) single family lots. The second Phase consists of eighty eight (88) lots.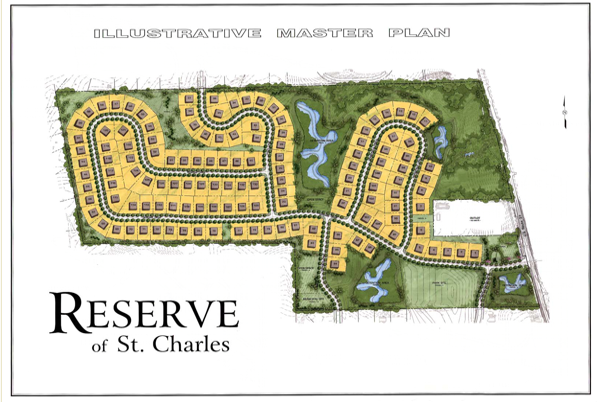 View Large Image