WhatsNew:
Energy Home Auditing
July 16, 2010

Patrick Custom Homes is now certified to Audit your home's energy use.
CurrentNews:
Thinking of Going Green?
July 16, 2010

Going Green is becoming a worldwide trend at an extremely fast pace.
RecentEvents:
Obama Extends Home Buyers Credit
July 16, 2010

President Barack Obama extends home buyers credit to April 30 , 2010.
Heron Creek in Sycamore, Illinois
A Family Neighborhood.
Sycamore is located 58 miles west of Chicago and 30 miles southeast of Rockford. While the town maintains its rural character, its proximity to major highways makes it increasingly attractive to business and residents. Sycamore is just five miles north of I-88 and 19 miles south of I-90.
A new commuter train station, taking passengers into Chicago, is located in Elburn, about a 20-minute drive southeast. With a population of just 12,000 residents, Sycamore evokes a "small town" feel complemented by well-established amenities. Strong schools, parks and recreation are part of life in Sycamore.
Heron Creek is located near the stoplight at Plank Road, Peace Road and Route 23 in Sycamore, Illinois. It is approximately 1.5 miles north of Route 64.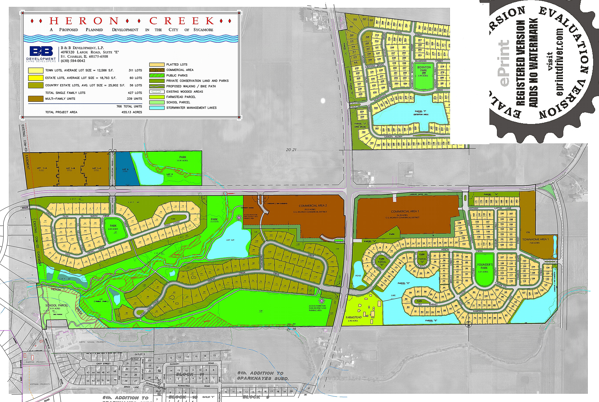 View Large Image